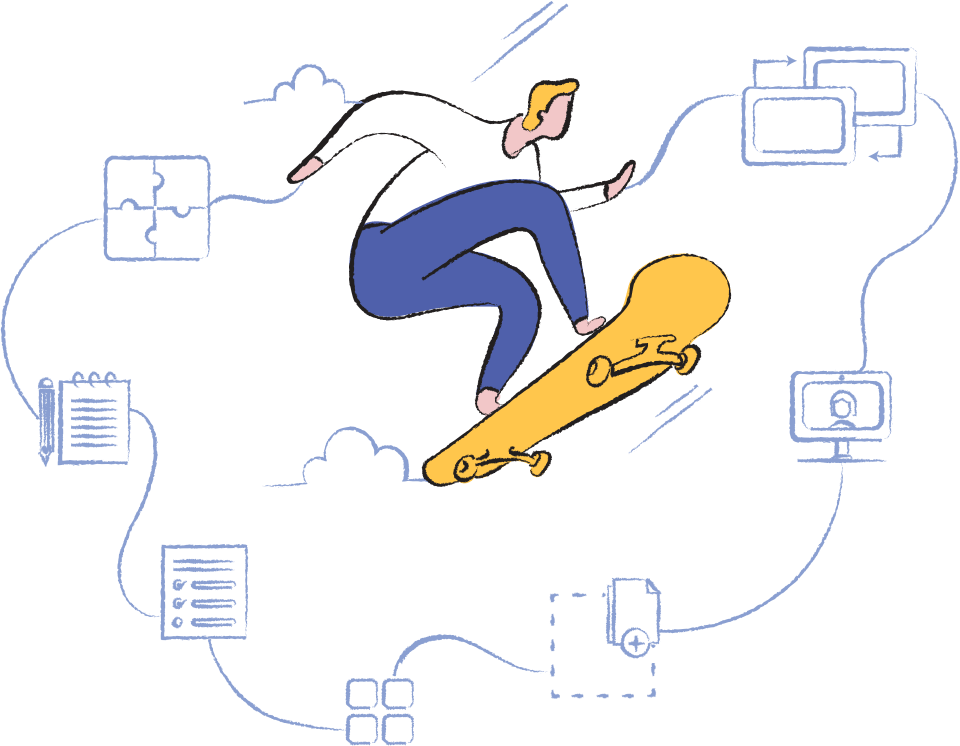 Get all your work done
within Flock
With Flock's built-in productivity tools, you can assign tasks to your team and track their status, run polls for quick feedback, and even set nifty reminders. In Teams, you'll just have to add external apps.
Powerful & Smart Channels
Create private channels for focused discussions
Need to work on a new project? Simply create a private channel and invite select teammates. Unlike Teams, where you can't create private channels.
Broadcast important updates to everyone
Want to inform everyone about the new company branding? Just share the news via Flock's one-way announcement channel, instead of sharing the update on multiple channels, one by one.
Add team members to channels automatically
Adding people to channels one by one? With Flock's Smart Channels, you can add everyone from a function or a location to a channel in one go. Even better, every new user gets added automatically.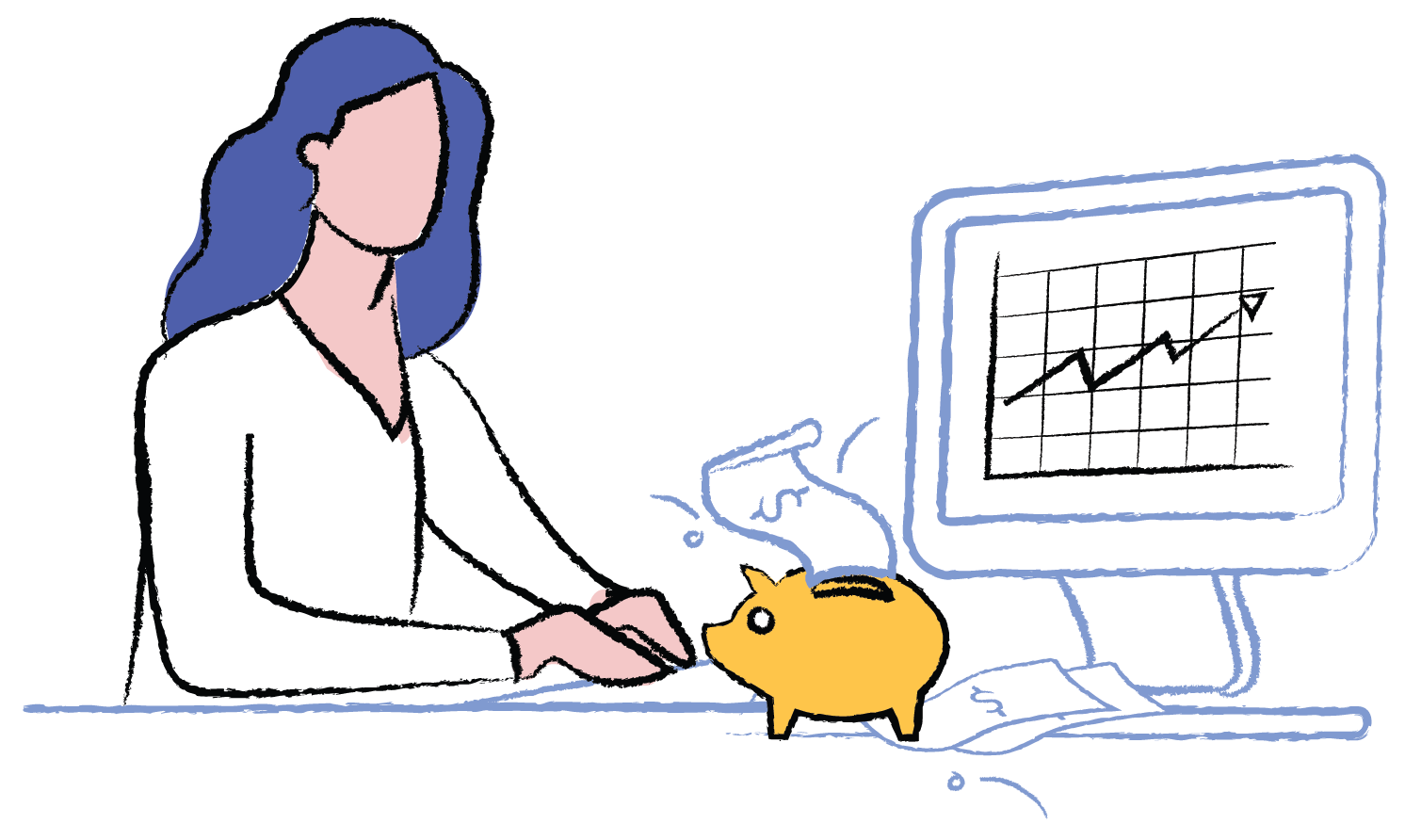 Get more for less!
Why settle for the user limits that come with Microsoft Teams' Free plan when you can bring onboard unlimited users on Flock? Need more features? Upgrade to Flock's Pro plan and pay only for what you need - a great team messenger. Unless, of course you want to pay for that entire bundle of Microsoft software you probably won't use!
A more thoughtful chat experience
All your chats
in one place
Switching between 1-1 chats, teams, and channels can leave you confused in Microsoft Teams. Find all your messages in one place with Flock.
More chats
per scroll
With Flock, you can see more messages at a glance, so you don't have to scroll endlessly. Teams' cluttered UI, on the other hand, gives you only 5 messages per scroll.
Pin important stuff
for your team
With Flock, you can pin all types of files and messages, so anyone in that channel can find them instantly. Good luck searching for that document on Microsoft Teams!
Flock is free for as long as you want
Need more reasons?
Download the Comparison table
Cheaper plans (per user/month)
$4.5
$5-12.5
Business Essentials - $5
Business Premium - $12.50
Free plan with unlimited users
300 users only
Free built-in productivity tools

Polls, Shared To-dos, Reminders, Code snippets

Pay only for the messenger, not the entire bundle
only available as part of the bundle
Powerful and Smart Channels
| | | | |
| --- | --- | --- | --- |
| Create private channels - Channels only visible to existing channel members | | | |
| Create public channels only discoverable by specific locations, functions, etc. | | | |
| One-way announcement channels (e.g. HR sending announcements to all employees in Boston) | | | Can send announcements only to specific teams, not to everyone |
| Auto-join channels - add users from a specific location/ function to channels automatically (e.g. designers in NY office) | | | |
| Mute a channel | | | |
| Add/ remove users to a channel | | | Users can only be removed from a team |
| User can leave a channel without leaving the team | | | |
| Restrict users from leaving an important channel | | | |
| Set a channel avatar | | | |
Built-in Productivity tools
| Shared To-Dos | | | |
| --- | --- | --- | --- |
| Built-in To-dos app | | | MS Teams requires integration with "Planner" |
| Create, browse, edit and assign tasks via the sidebar | | | MS Teams opens a separate tab |
| Notifications when tasks are added, edited, or deleted | | | |
| Bot sends reminder on due date | | | No in-app reminder |
| Export to CSV | | | |
| Reminders | | | |
| Built-in reminders app | | | MS Teams requires integration with "Planner" |
| Set reminders for yourself, a user, or an entire channel | | | MS Teams only allows user reminders |
| Set recurring reminders | | | |
| Snooze reminders | | | |
| Opinion Polls | | | |
| Built-in Polls app | | | Teams relies on integration with "Polly" |
| Forward a poll to other channels to increase audience | | | |
| Run image-based polls | | | |
| Select multiple options in a poll | | | |
| Code snippet sharing | | | |
| Share and download code snippets | | | |
| Auto indent and formatting | | | |
| Mailing lists | | | |
| Easy to remember mail ID | | | |
| Add users from outside the organization to the list | | | |
| Subscribe and unsubscribe from lists | | | |
Well Designed Chat Experience
| | | | |
| --- | --- | --- | --- |
| Easy access to all unread chats (Recent, unread chats bubble up to the top) | | | Team / channel chats do not bubble up in MS Teams |
| One view of all conversations (direct chats and channels) | | | direct chats and channels are in separate tabs |
| Optimal use of screen space: users can see more messages at a glance | | | Maximum messages/scroll: Flock - 25, MS Teams - 5 |
| Pin important messages or files for everyone | | | |
| Advanced message search: search by keyword, sender, and conversation | | | |
| Last seen status for a user | | | |
| Read receipts: know which users read a specific message | | | |
| Customize display density (Comfortable, Cozy, Compact) according to user preferences | | | |
| Inline message replies | | | Creates a separate thread by default |
| 1-click access to productivity tools (todos, mailing list, polls, etc.) | | | |
| Dedicated section for muted chats | | | |
| | | | |
| --- | --- | --- | --- |
| Dedicated Admin Panel | | | MS Teams: Admin settings spread across multiple panels |
| Team signup permissions (Invite only / Public) | | | MS Teams: no 'public to all' option |
| Automatically add domain users to the team | | | |
| Add other domain users as full users | | | |
| Specify who can share files (All / None / Specific users) | | | |
| Check team file storage | | | |
| Hide users from accessing other users' private info (email, mobile) | | | |
| Custom fields for richer user profiles | | | |
| Create, edit or delete custom fields (e.g. function, role, location, manager, etc.) | | | |
| Mandatory custom fields | | | |
| Parent-child relationships between custom fields | | | |
Dedicated tab for apps, with easy app store access
Invite team members
Enable DND mode
Lightweight, storage friendly mobile clients

38.3 MB

22.1 MB

84.6 MB

39 MB
| Easily collaborate with vendors and clients | | | |
| --- | --- | --- | --- |
| Allow guests to add apps | | | |
| Upgrade guest to team member | | | |
| Set guest account validity reminder | | | |
On-demand Audio Conferencing
| | | | |
| --- | --- | --- | --- |
| 1-click audio conferencing: set up dial-in bridges from within the app | | | |
| Automatically share dial-in details with participants | | | |
Deep Integration with OneDrive, GDrive, Dropbox, and Box
| | | | |
| --- | --- | --- | --- |
| Search and Browse drive from within the client | | | MS Teams has no search option |
| Create new docs/ sheets/ presentations from within the client (for OneDrive & GDrive) | | | |
| Share files and grant read / edit access without leaving the client | | | |
| Connect multiple OneDrive or Google Drive accounts | | | |
| View all Drive files shared in a channel | | | |
Integration with GitHub and GitLab
| | | | |
| --- | --- | --- | --- |
| Get personal and team notifications | | | (MS Teams has this only for GitHub) |
| Assign, close or merge pull requests from within the client | | | |
| Browse entire Github repo from within the client | | | |
| | | | |
| --- | --- | --- | --- |
| Receive your DMs | | | |
| Forward/ like/ retweet/ reply from within Flock | | | |
Powerful Developer Platform
| | | | |
| --- | --- | --- | --- |
| Add sidebar / modal windows | | | |
| Add buttons on the Flock interface | | | |
| Add slash commands | | | |
Flock is free for as long as you want